Week 4!
February 20, 2014
So who are my challengers that are still out there?  Anybody?  Bueller?  Bueller?  Next week is the last week!  But here is the kicker, this week there is no grocery list or meal plan for you.  I know, I am sorry.  It is not because I am too lazy to make one for you OR that I want you to fail.  This next week is about testing your ability to plan for yourself.  I know you can do it.  But I won't hang you out to dry completely…below are some more of my favorite recipes to check out:)
Picture above is low sodium tomato soup from Trader Joes and whole grain tortillas with some shredded chicken, Colby jack cheese and black beans.  Easy peasy and YUMMY!
Speaking of challenges, remember how I told you Shain and I were doing our own challenge?  Well, technically it was supposed to end today but Friday night we called a truce.  Both of us had a bit of a rough week and I came home to him eating pizza and drinking beer…and I could not even be mad because I caved and had a fair amount of sweets that day AND had full intentions of downing a bottle of wine.  I know, weak sauce.  So we called an "even truce" and agreed to still eat extra clean the rest of the time.  Both of us have seen some pretty good gains still, or losses depending on how you look at it.  Truth is, you cannot be perfect all of the time.  Why?  Because we are HUMAN.  But it is still important to be consistent.  80% clean, 20% of the time have that beer and pizza you deserve.  Sometimes, greasy carbs and alcohol really do make everything better.  It is when you start telling yourself you "deserve" it all the time that you get into trouble.  Allow your self a couple cheat meals a week, but stay on track with everything else and you will be golden.
Sorry for the lack of posts these past two weeks, I know how exciting my life is to read about and all (sarcasm).  February has kicked my royal behind.   More to come!
Stay BLESSED in the mess!
You May Also Like
May 17, 2019
November 4, 2019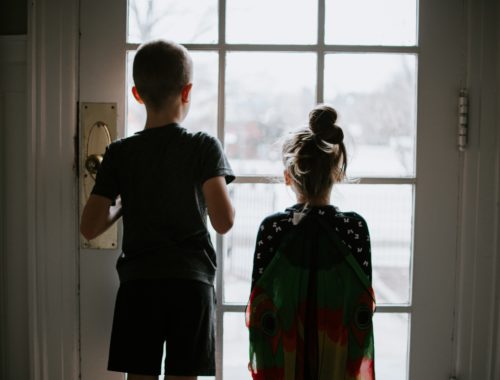 April 15, 2020