Vacation.
May 30, 2013
Hello Friends!
Well, vacation is over.  I feel rested, I feel re-charged and most importantly I am TAN!!  It turns out that being tan does loads for your self confidence… I wore bright pink spandex shorts to the gym yesterday, who am I?  Anywho… as I mentioned to you before, I am usually not a big fan of beach vacations.  Mostly because they usually involve a lot of drinking which I am not good at and a lot of laying around, which I am also not good at.   But it has been a really busy few months so this was actually EXACTLY what I needed.  A whole lot of nothing, I even got through two books!  Shain needed it more than I did, so it was even better to see him enjoy it.  He is such a work horse it is almost unbelievable.  There will be weeks at a time when he is gone at a trade show and he will come home on a midnight flight and be back in the office plugging away before 8am the next day, without a single complaint.  One of the many things I love about him.  But I could tell all the travel especially was really wearing on him, and he deserved some serious R&R and got it!
I of course did manage to find a local Crossfit on Memorial Day to visit which was awesome.  Boxes across the nation were doing "Murph" on Memorial Day and I did not want to miss it.   It is a Warrior WOD dedicated to a solider, but this one has an especially remarkable story to it.   The workout is:  1 mile run, 100 pullups, 200 pushups, 300 squats, 1 mile run.  It is a burner to say the least.  I was on my last round of pullups when I looked down and realized my left hand was covered in blood because I managed to tear my not so built up yet calluses.  I actually told myself that I should probably cut the pullups short to avoid further ripping, but then I remembered what our soldiers endure, I remembered what "Murph" endured and I remembered the whole reason I was doing this workout.  One little cut is the least I could push through to honor those who have served and are serving.
I wish I could tell you about all the other exciting things we did but this is pretty much what every day looked like:
6am-ish:  Got up and ran along the beach…
8am-ish: came back to get everybody to go to the coffee shop down the street…
9-12: Hang out/read by the pool which was right outside our condo…
11am-ish:  Make lunch in the condo and then spend the rest of the day on the beach…
5pm-ish:  Hit up a local restaurant for dinner (they were ALL AMAZING)…
8pm-ish: Go watch the sunset and just walk along the beach…
The night pretty much always ended with some kind of delicious dessert, my personal favorite was the mini chocolate peanut butter donuts.  Holy cow.  Totally worth the shooting pains in my tummy after.  No really, they were worth it.
Then we would usually leave our friends out (who are much more fun than us and actually act like they are in their twenties) and we would be in bed by 10pm.  I know, I know we are lame.
You know how I know this was a great vacation?  Because on the last day, I got up for my sunrise run and when I finished I just sat on the beach by myself for a little while.  I stared out into the crashing waves and waited for my usual train of thoughts to come pouring in for me to sort through.  Silence.  Not one thought.  Not one concern, not one thing weighing me down.  My mind was clear and open.  I smiled to myself and took the beauty in.
You May Also Like
May 2, 2020
April 3, 2020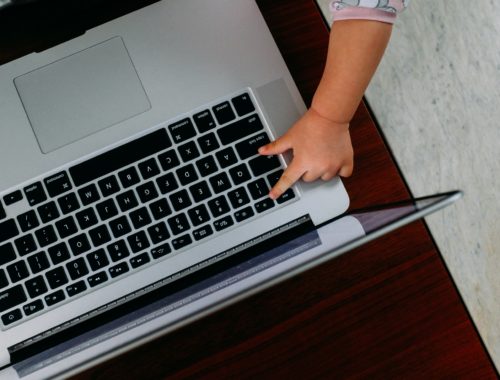 May 2, 2020