Our Nana
June 2, 2019
Carmella Locigno was the true definition of a phenomenal woman, a LEGEND of woman.  She set the most impossible standards of what being a wife and mother could be, because she was that good.  She was the kind of woman that modern day feminists would scoff at because she didn't work, she didn't drive, she lived for her family.  She lived in a time where the expectations of women were much different, but yet I often think about how beautiful and simple that was. Not that there was anything simple about raising 5 kids, but still. She cooked.  She danced. She always wore earrings (because 'you never know who you will run in to you know'). She LOVED.

Her love was a force, truly. Anybody who came across her was treated as an immediate part of the family and they felt that. Fed. Loved. Cared for. There was infinite space in her heart for anybody who wanted to recieve it. It was a gentle love but also a tough love.

She used to walk me to and from school when I was young and I distinctly remember one time when she had to come to my kindergarten class because I had peed my pants. As I walked out the door to greet her waiting with my new set of clothes, she grabbed me by the hand, smacked my butt and said "Jilly, you are too old for this crap!"

And then gave me some cookies from the bakery down the street, pinched my cheeks to give them a kiss and sent me back in. That was our Nana.

Her love was the kind of love out of the Bible. A Jesus level love that I think most regular humans have a really hard time giving. Her love had no judgement, no stipulations. She just loved fiercely. She told us we looked beautiful, handsome, that we were so talented, that she was so proud. She was proud even when we didn't give her a reason to be proud. She saw us as we were, never who we were trying to be.

I truly believe the reason she was able to give so much to the world was my Papa's love for her. If anybody has ever watched a Hallmark movie or seen The Notebook, it can be easy to say that kind of love doesn't really exist. But anybody who knows our family knows very well that it can exist and it does exist. We have all witnessed the selfless love between these two and how he felt about her, the most devoted husband I have ever witnessed. Papa makes those hallmark movies look like a joke. What started as a blind date turned into 67 years of beautiful marriage and the way he cared for her, especially in the last few years, was nothing short of incredible.

They were so attached at the hip, that they even broke their hips together. Not kidding.

On the day she passed, her hospital room was filled. She left this world exactly how she would have wanted. Surrounded by her family. So much family that the hospital receptionist that was checking everybody in was starting to get annoyed throughout the day. She kept making the call to the nurse saying "We have ANOTHER one for that Carmella".

I think when you leave this world with a crammed hospital room and mountains of tears, that is a testament to a life lived right. A life of love.

It can be so easy to wish you had something else somebody had. A better family. A better car. A better house. A better job. More money. We often lose sight of the things we do have. I think that about our Nana. God could have given us nothing else, but he gave us her. And for that, we won the lottery. The space in our hearts feels unbearable, but it is only because that is how fiercely she loved all of us and I don't think we would trade that pain for anything.


You May Also Like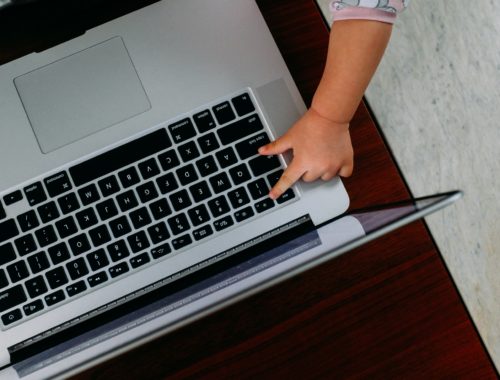 May 2, 2020
April 3, 2020
May 2, 2020