Choices.
May 23, 2013
Life is full of choices.  Some are more difficult than others.  And sometimes we wonder if we made the right one.  How do we know if we are on the right path and making the right decisions?  It's hard to say, but I tend to follow my gut, talk about it with loved ones, pray about it..whatever I have to do.  Sometimes I make the wrong decisions, but that's life.  Gotta keep moving.
This week has been filled with some serious emotions as a result of some choices I have had to make.   As many of you know, I am a busy bee.  Always have been.  Ever since I can remember, my life has been a balancing act.  Growing up it's how I coped with stress, emotion, etc.  This carried on into my young adult life.  When I graduated from college,  I was lucky enough to land a job here at AU within months.  Despite my luckiness, I still had a considerable amount of student loan debt.  Probably more than the average Joe.  So, I continued babysitting, training clients,  (and pretty much every random part time job you can think of) on the evenings and weekends in order to get ahead.  I also lived off peanut butter & jelly, yogurt and canned black beans.  Yeah…don't ask.    Didn't really think it was that big of a deal to be honest, just how it was.  Work, work work.  Don't worry I had my fair share of fun too, as it turns out I didn't need much sleep back then.
When Shain and I moved in together 3 years ago, things started to shift.  And I don't just mean the shift of living with a stinky boy.  I WANTED more time to just be home (despite the stink), I didn't want to be gone 16 hours out of the day.  But, I still had bills to pay so nothing really changed and I kept plugging along and not thinking much about it.
Within the last year my responsibilities here at AU have increased significantly, there has been more need for me to come in early, stay late, etc.  Then, I decided to enroll in a graduate program.  Things became harder and harder to balance.  When writing my "about me" section of this blog back in December and talking about working two jobs, one as an admission counselor and one as a personal trainer I said something along the lines of "I know someday I will have to choose one, but now is not that day".  Well, that day came sooner than I thought.  Within the last few months specifically I have been really stretched thin, 40 plus hour workweeks, 20 plus more hours personal training and weekend classes really made me realize that I am indeed NOT Superwoman.   Dang, I really liked her outfit.
And if I want to maintain my happiness, which is very important to me, something had to go.  After wrecking my brain about what to do, lots of conversations with Shain, I had finally decided I had to cut back on personal training.  Over the course of the last 3 months I have let go of 8 clients- which is roughly 12-16 hours a week.  This has been really hard.  I know I am letting people down.  Meanwhile, new client inquiries still come in (that I of course say no to) and makes me wonder…am I making the right choice letting this go? If this is something I am good at, am I doing the right thing?   Of course this has always been a great supplemental income that allows me to save money, but more importantly it also is a huge passion of mine.  However, the more I learn about myself this year the more I realize where my #1 passion lies and that is with students.  Health and fitness is a HUGE part of who I am and I love inspiring others, but working with students is what makes me feel alive.  Plain and simple.
That of course  does not make this choice any easier.  People have depended on me to help them fight through this journey of being healthy in a society that is not and now I have to let them go fight on their own.  I love all my clients, there was not one single one that was easy to let go.  Not one.   This past week was the final week of a booked training schedule, I do feel a little relieved…but my guilt and sadness are winning out right now.  I know this is better for me, for my career, for my relationship,  but it is still tough.  It is time to let go of the Jill that always has to be busy and runs around from one thing to the next on a daily basis.  It is time for the Jill that when a friend asks if I want to go grab a cup of coffee, or any other spontaneous event comes up I can finally say…why yes, I have time for that.
To my wonderful clients, you know who you are.  Thank you for your understanding in all this, I know that you are all strong enough to continue this journey on your own, I have an incredible amount of faith in you (stop crying, Joan!).  You have made it so far, don't give up now.  With my extra free time I am hoping to be able to post more workouts, healthy eating tips, and then of course my usual life stuff to help you along this challenging yet rewarding journey to be healthy, get after what you want in life and of course to find the blessings in the mess 🙂
You May Also Like
April 3, 2020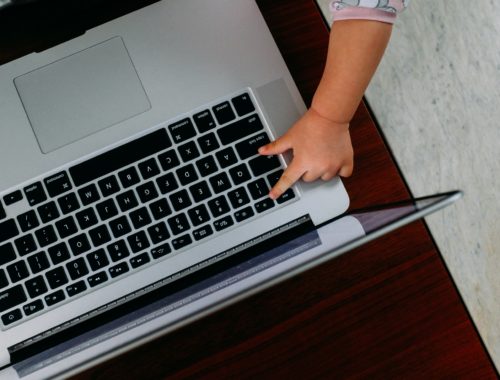 May 2, 2020
June 2, 2019