Failing Forward.
February 11, 2014
Fear can lead you to believe crazy things.  Like when Shain is out of town, I pretty much convince myself every night that I am about to be murdered.  But I am not talking about that kind of fear, I am talking about the fear of failure, fear of not being good enough…. which can also be crippling.
I used to be afraid of failure.  I used to be afraid of disappointing other people, of embarrassing myself.  This fear caused me to second guess all of my abilities.  In college, no matter how hard I worked in the off season or how well practices went…fear of messing up a play would cripple me in games.  It has been something I have struggled with in all areas of my life for as long as I can remember.  I feel it before every race I am trying to hit a PR and going into almost every single tough workout.  I feel it when trying to prove myself at work.
But guess what happened last year? I failed.  I missed my BQ time not once but…twice.  I failed at something I worked really hard for and thought for sure I had in the bag.  And I failed in front of everybody.  It was painful and it was embarrassing.  But despite all that, it wasn't THAT bad.  I missed my time?  So what?  Is my life over?  Did all my friends and family dis-own me? Did I lose my job?  Did my life fall apart? Of course not.  Sometimes we chalk up failure to be this big scary thing in our mind, when really it is a necessity to move forward.  Failure is not a bad thing.
It took my body over two months to recover from doing two marathons in a month.  Every single workout (even going on the stupid elliptical)  just felt plain awful.  I thought I may never get back to where I was, because not only was my body hurt but my confidence was also wounded.  But I kept plugging away.
Who is afraid of running in a polar vortex?  NOT US!
Within the last month I have felt my strength and speed gaining momentum.  I now have this weird new attitude going into my workouts.  Usually, going into a race or a tough lift I think to myself… "Okay, I guess we will see how this goes."  What a terrible way to go into something!  Now I go in with confidence.  No second thoughts.    I am not afraid anymore.  I am angry.  The kind of angry that gives you confidence to know you are about to destroy a workout.  The kind of anger that fuels you.  Now that I have failed before, I am not afraid to do it again.  If I had to do it a million times over I would, and guess what?  I probably will, and that is okay.  I will keep failing forward.
You May Also Like
April 3, 2020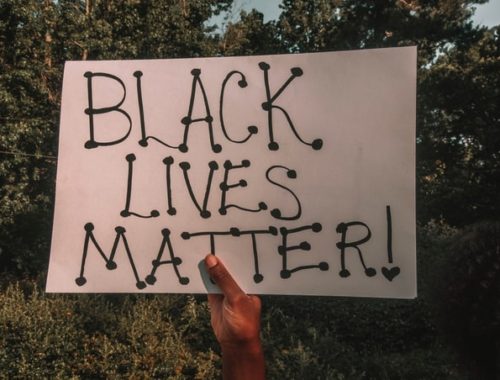 June 5, 2020
November 4, 2019