So things are getting crazy up in here.  And by "up in here" I of course mean my life.  I am a busy girl, you all know that.  But I am approaching one of the busiest times of year and also my favorite time of year.  In the  world of Admission, the months of March- May consist of us counselors going out to various high schools and meeting with students, giving presentations, going to a ridiculously large amount of college fairs and just overall answering a lot of questions.  It is also the same time that all financial aid packages go out, so that means lots and lots of phone calls to families/students to go over all of that.   It is crazy crazy crazy, but it is fun.  The cool thing about my job is that towards the end of winter you get super anxious to get out on the road and start recruiting, then by the time spring travel is over you are so thankful to be able to just sit at your desk and not travel, thennnnnnnn just when you are getting anxious again BOOM, Fall is here and we are on the road again.  It's a pretty awesome job for someone who is seriously ADD like me.
Also fast approaching is the Illinois Association for College Admission Counseling Conference!  What is that ?  Only the best 3 days ever.  It is a time where all college admission counselors and high school counselors get together and go to different sessions on how to be better at our jobs, connect with other colleagues, talk about hot topics and of course have FUN.  It is always held in the first week of May because May 1st to this profession is the equivalent of April 15th to accountants, you feel me?  Most college deadlines are May 1st, so that is usually when students getting all their last minute paperwork, visits, etc. in and also have an idea if we hit our goal for the year or not.  So needless to say, this is also a very fun event to celebrate all our hard work.  For the last 2 years I have been a Chair on the planning committee for this conference, so it is even more rewarding to see it all unfold since I had a part in putting it together.
So between all this going on, school kicking my butt, training on the nights and weekends- wedding planning has taken a little bit of a backseat.  Pretty much because I hate it. I am the worst girl ever.  We have a couple venues that are "pending" right now, so as soon as we have time to check them out I will update!
Oh and ALSO speaking of weddings, I met up with my BFF this weekend to catch up and get some grub and she asked me to be her Maid of Honor!! YAY!  She naturally will be mine too, but I have not thought of anything creative yet to ask (sorry bridge, you beat me to this one).   We are both getting married in the same year, which is so AWESOME.  I cannot think of anybody better to go through this with.  This girl is my rock and I love her to pieces.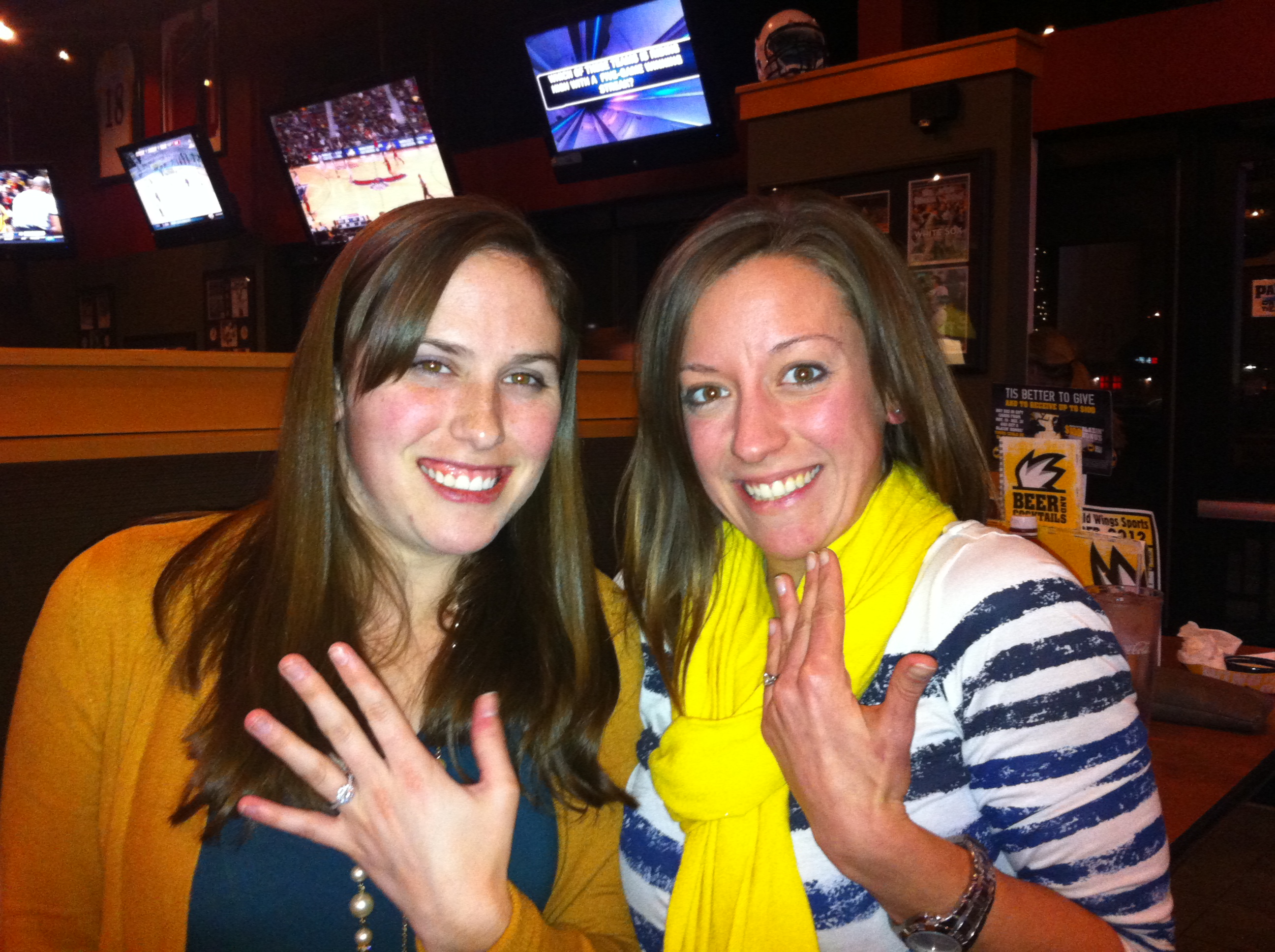 Here is to hoping I can post a few more times this week 🙂