It is the official ONE MONTH mark until the Chicago Marathon.  HOLY COW.  Where did this year go?  You know when you think you have oodles of time to prepare for something and BAM it is here?  That is kind of how I feel right now.  I am just praying that I did enough these last 4 months, but there is always that doubt.  I should have done more pace runs, I should have done more speed work etc.  But I can't think like that… I made a plan that I thought would work for me and I stuck with it.
Last weekend I had my 2nd 20 mile training run and it was kind of awful.  I have awesome friends who split up the miles to run with me, but even though we were gabbing away and catching up on life, I could not ignore how crappy my body felt.  Now as I have said before, I typically am doing my long runs after a week of Crossfit so depending on the week my legs can either feel great or like lead, but even so, usually after a few miles I feel good enough to get into my pace.  Within the last 2 weeks, that has been more of a struggle for me more than than ever. I think with the combination of many long days at work, ridiculous wedding stuff that has come up (more on that later) my mind and my body these last few weeks have really been shot.  I just haven't felt like myself in my workouts.  So I took some time off this week and did not run at all until yesterday.  I hit the track nice and early and felt AWESOME.  I hit way under all my marks and just felt really fresh.  I guess I just needed some rest.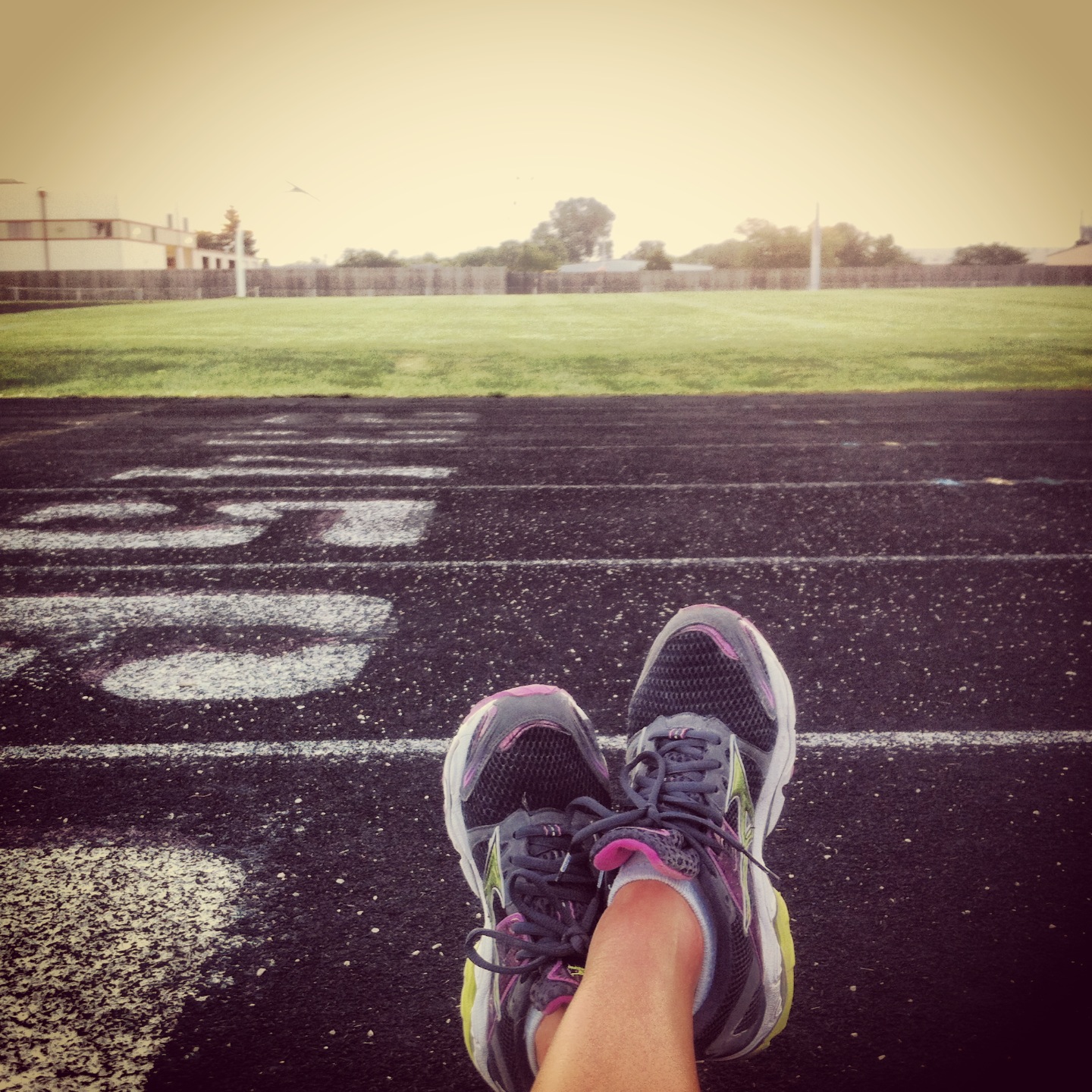 I knew having some bad workouts was bound to happen sooner or later, I was having way too many good ones.  But it is amazing how a few bad runs can really mess with your head.  Can I really do this?  Maybe I haven't done enough? Who am I kidding, I'm not fast? Should I just give up?  Got to keep those thoughts out, they have no place here.
Next weekend is a big weekend.  It is my last 20 miler and it is an actual race.  So it will kind of be my last test before the big day to see if I truly am ready.  If I cross the finish line anywhere between 2:30- 2:40 I will be so excited, because it will mean the only thing holding me back on October 13th will be the battlefield of my mind.
Here we go! I got this!