So remember how I told you I was going to do this NO sweets thing for the months of November and December, with the exception of Thanksgiving and Christmas?  Well, let's just say that either November did not go so well orrrrr all my pants mysteriously shrunk…weird.
Doesn't help that I have been feeling a little mopey with the cold weather and still searching for my running/lifting groove to come back (come back SOON PLEASE)- this has lead me to a few poor emotional eating decisions.  Oh, emotional eating, how I loathe you.  What is incredibly frustrating is that my body's tolerance for bad food/sugar has gotten worse.   Eating one little piece of cheese or a couple pieces of candy results in incredibly sharp stomach pains and skin that resembles a 13 year old boy going through puberty (yet I still can't stop sometimes).  My skin is currently a mess, just in time for holiday pictures.  YAY!
So that being said…today is DECEMBER 2nd.  I am on a 30 day challenge gosh darn it.  I am going to MOVE every day this month.  Maybe not run, but some kind of workout every single day in December.  I am going to decline as much sugar/sweets as humanly possibly until Christmas Day when I can cheat.  No more eating candy. No more mounds of cookies.  I AM SERIOUS PEOPLE.  I cannot eat crap "just because it's the holiday".  CAN'T WON'T DO IT.
Even Wyatt gets sucked in…
I want to start the new year fresh, lean and with no extra holiday weight.  No need for a fast or a cleanse.  Big things are coming in 2014 so I need to start it right.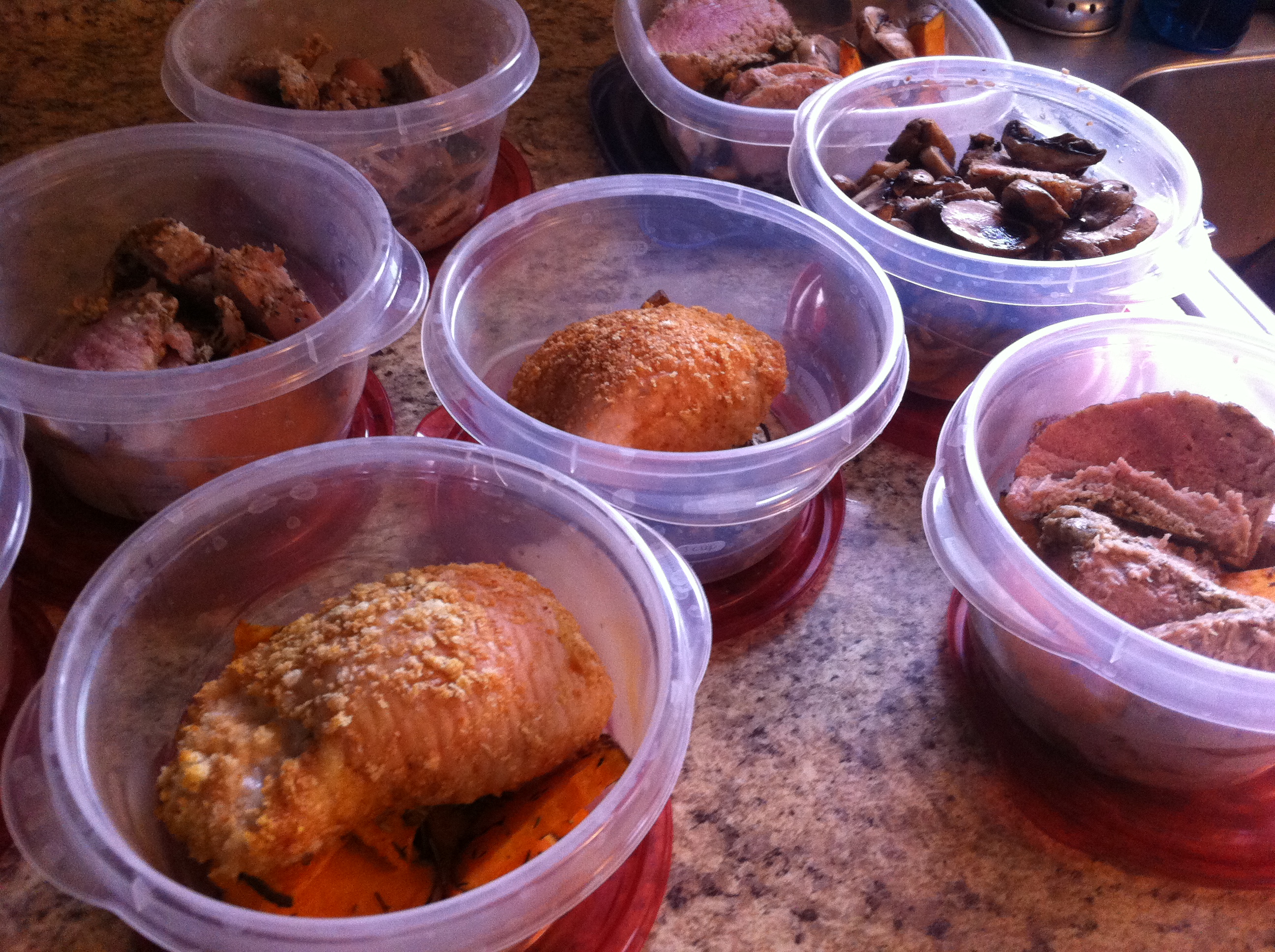 On the menu this week is pork loin and sweet potatoes, Buffalo chicken and mushrooms and a whole lot of veggie/fruit smoothies to get back on track.   Let's see if I can hold strong.
Stay blessed in the mess! 🙂