Breaded Chicken (without the bread)
January 25, 2015
Ready for another favorite recipe of mine? Again, please do not give me credit for these recipes I share with you.  I just tend to frequent a lot of blogs and cookbooks for inspiration and then tweak to my own liking. Most of the tweaking is done to make the recipe easier, because I have zero patience.  Do you love breaded chicken, but want to make it healthier?  Here you go.
Instead of using bread crumbs I used eggs, flax seed, almond flour and chia seeds– I use 1 cup of each to mix into a big bowl to cover 4 chicken breasts.  You may need more or less depending on the size of chicken you use.
Now… where it gets fun is you can play around with whatever seasonings you like to mix in.  I personally have this all inclusive italian seasoning I typically use, or even bbq seasonings… but you can really do anything.   I use 3-4 table spoons of the seasonings and mix it in with the rest of the dry ingredients.
Instructions:
Whisk 4-5 eggs in a large bowl
Mix together your almond flour, chia seeds, flaxseeds & choice of seasonings in a large bowl
Dip chicken breast in egg mixture
Then dip chicken breast in bread mixture until fully covered
Repeat for each piece of chicken
Cook for 35-40 minutes at 400 in oven
Put some veggies on the side and BOOM there you have it.   Enjoy!
You May Also Like
June 2, 2019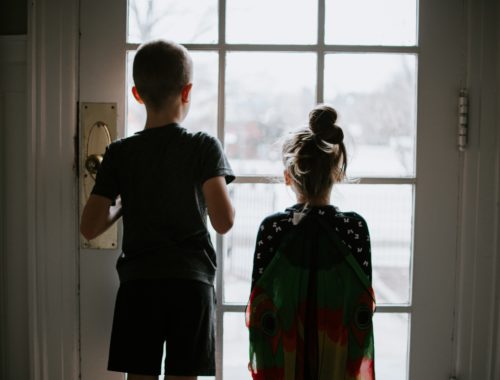 April 15, 2020
May 15, 2020