This weekend was the Fox Valley Twenty miler and my final "test run" before the marathon to see if my training is on pace.  As I have said before…I am a solid believer in manifesting your goals and dreams, I mean REALLY people it works…for everything….there are NO exceptions.   BUT even I have my doubts, when those doubts come in I just keep staring at my goals on my mirror, working hard towards them and forcing myself to believe they are possible.  The funny thing is that even though I preach and preach this concept, I STILL am shocked when things come to fruition.
Going into this race I didn't want to pace, I just wanted to run how I feel and pray that my training paid off.  For a Boston Qualifying pace, at the very least I needed to finish under 2:50.  I won't lie, I was a little nervous for this as I did not taper this week, I just took two days off beforehand but did all my normal runs and workouts.  Normally before a race week, I just do yoga to stay extra fresh.  So when I started looking at my watch the last ten miles I kept thinking I was doing the math wrong.  Things went through my head like:
"Hmmm I will probably hit my wall soon"
"Maybe the mile markers are off?"
"Am I even on the right course? "
"Did I take a wrong turn?!"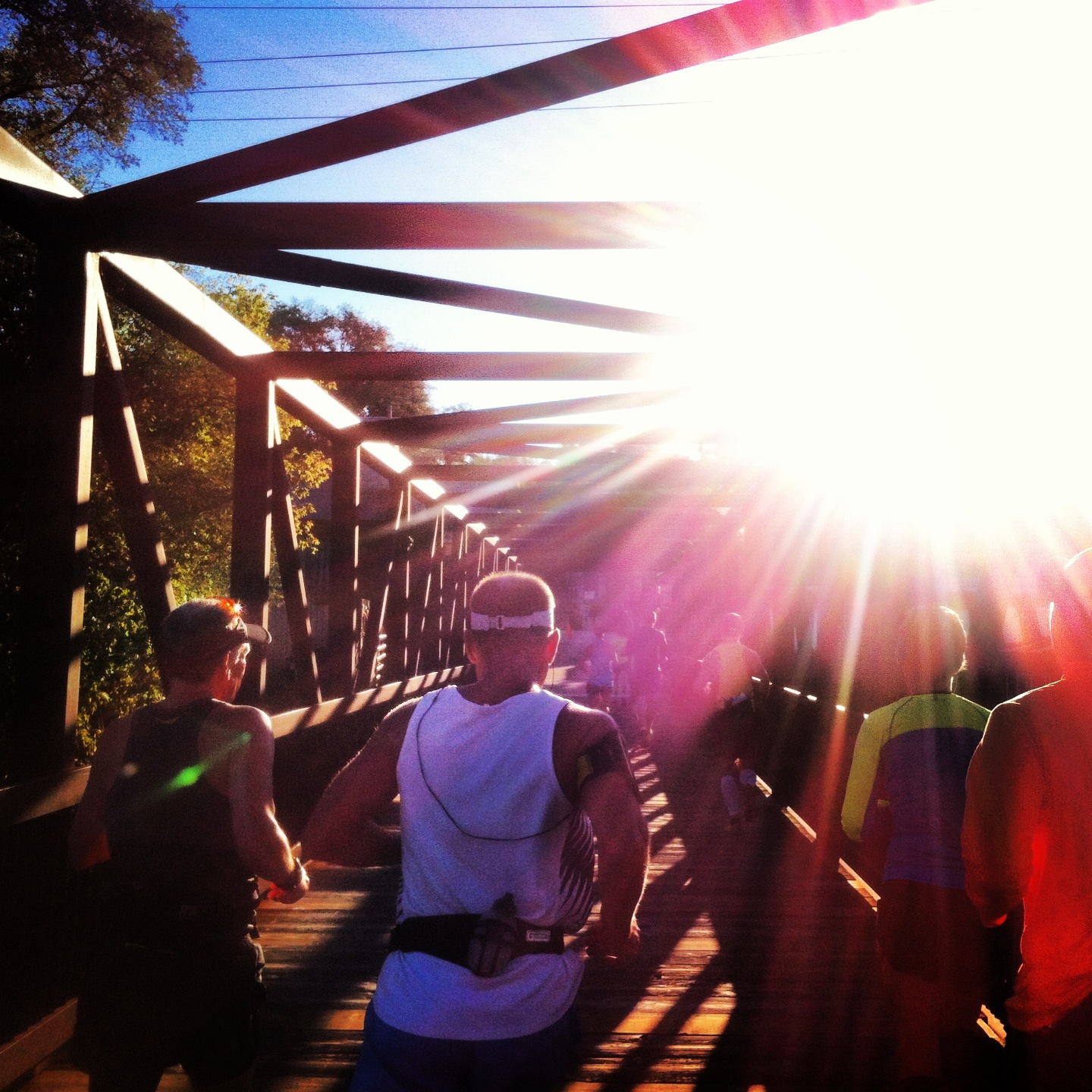 Since this was a small race, I was by myself for a good 8 miles so you can imagine that how that made the demons in my head a little louder.  But then came mile 18 and I felt….fine.  I crossed the finish line at 2:39….WHAT?!  I mean I know I wrote in my blog that I was aiming for between a 2:30-2:40 but that was me being overzealous.  I would have been happy in the high 2:40's.  See what happens when you WRITE down your goals and put em out to the Universe??? BOOM they get delivered right to your doorstep.  My goal for the marathon is 3:28 and that literally puts me SPOT on.   Later that day, I was checking the results to see my splits and I recognized my name on the leader board…huh?  That can't be right, maybe there was another Jillian running?  It is a common name? Nope, there I was 4th overall female.  Seriously?  Who am I?
Speaking of goals, a friend and AU Colleague of mine ran the same race but did the full marathon this weekend.  I remember chatting with her a while ago about my goals for the marathon this year and she said something a long the lines to me of  "Oh, gosh It has been my dream to qualify for Boston!  But I just don't know, they lowered the time this year."  Guess what people…not only did this woman get a serious personal best but SHE QUALIFIED FOR BOSTON!!  You know what is more awesome than breaking your own barriers?  Watching other people smash through theirs.   Most awesome thing ever.  WAY TO GO, DENISE!!
A couple short pace runs, 2 track workouts and a week of yoga and I will be ready to rock and roll.