My take on being "fit and pregnant"
August 20, 2015
Having a background in personal training for 7+ years and having worked with pregnant clients (AND having numerous pregnant friends in the past years), I thought I knew exactly how this whole "staying fit and pregnant" thing would go for me.  Of COURSE I would keep the same workout routine!  Of COURSE I would keep the same running mileage!  I mean how hard can working out while being pregnant really be? It will just take a little will power and perseverance, that's all.  I can totally be like those girls on the Fit Pregnancy, magazines with their super toned arms and legs and little baby bump.
I could not have been MORE CLUELESS.
Hilarious what you don't realize until you are physically growing a human.  I have a whole new respect for all the mamas out there who stay active AND for the ones who choose NOT to stay active.  Because I get it now. Growing a baby is hard freaking work. Not only did I not take into account the aches and pains that occur, but the constant (and sometimes totally irrational) fear of "is this okay for my baby?".  Am I being selfish?
First trimester I kept pretty much the same workout routine.  Most weeks, I would do 3 days of Crossfit and 3 days of running.  The only differences were that I was overly cautious and EVERYTHING was slower, but I could still do most movements without feeling uncomfortable.
Weeks 15-22 have been interesting thus far.  I stopped doing full burpees, crunches, box jumps etc. things of that nature but I have continued crossfitting/lifting and just lowered  the weight depending on how I am feeling that particular day.  I do not follow the "do not lift more than 25 pounds" rule, with permission from my doctor.  But I am lifting considerably less than I would normally and will probably go down in weight even farther as I get bigger. I also ate a hot dog last week and it was delightful.  Please save the speech.
Running also depends on the day: some days I feel so great (minus the snail pace) and try to go at least 4-6 miles.  Other days, which happened a lot in weeks 19-21, I can barely make it 2 miles without feeling like my bladder is going to explode or feeling an insane amount of pressure in my abdomen as if I am going to give birth right then and there on the neighborhood trail. How's that for an introduction? Hi neighbors!
In the last two weeks my belly has also popped significantly, which explains all the extra shooting aches and pains and the extra pressure.  So, I ordered a maternity belt and used it this week and it made such a difference!  I don't think I have ever been so happy to make it 4 miles! As you can tell in the picture below, Wyatt was happy too.  I am hoping this will help me to continue running through my pregnancy, but we will see.  I did some swimming and spinning last week which caused me zero discomfort (except for being in a bathing suit ha!), so I may have to switch to that eventually.  But I have let go of this idea that I just HAVE to be one of those girls who runs until the day she delivers. If I can keep up a varied workout routine, I will be happy.
The inconsistency of how my body feels obviously makes trying to keep a routine kind of impossible, I literally wake up every morning and say "Okay body, what is it going to be today?".
Mentally, it has been hard for me to even want to workout when I cannot push myself as hard as I am used to.  I enjoy going all out and pushing past the pain and pushing past my comfort zone.  So quite frankly, I really don't feel the satisfaction or endorphins I usually feel after workout out anymore which makes it difficult to stay motivated. None the less, I have been trucking along and doing it anyway.  I know it is good for me, helps me keep my ridiculous roller coaster of emotions in check and it is good for my baby. They are different motivating factors for me these days and I am okay with that.
4 1/2 months to go!
Stay blessed in the mess 😉
You May Also Like
December 6, 2022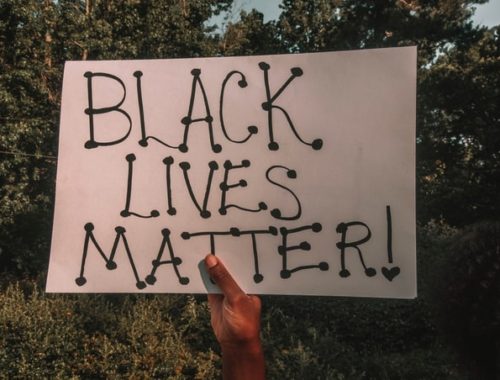 June 5, 2020
July 14, 2020