As a Mom…it is important to leave sometimes.
January 30, 2018
At the time I am starting to write this post, it is 6pm on a Tuesday and I am on a work trip.  I am in my hotel room, in my pajamas. I just went for a run in the mountains then took a 25 minute hot shower. I am eating dinner in bed while watching a marathon of Fixer Upper. I have nothing to clean, no bottles or food to set up for the next day and nobody to take care of. I will probably fall asleep by 7.  I will sleep all night without any interruptions and I will wake up when my body decides it is rested. I will sip on some coffee slowly and then maybe even hit the gym before work. Does any of this sound like an absolute DREAM to you?  Then you are probably a Mom too.
I am so VERY fortunate to have a job that allows me to work from home most of the year in a field I love, college admission.  This means I can have a pretty consistent presence with my girls, keep up on things around the house in between work tasks, and not have to rush out the door in the morning. This is a blessing in so many ways, but also can be a curse as I don't get out as much as I should.  I do however get to go to Colorado a few times a year to visit the campus I work for. I will be honest, when gearing up for those trips, I am equally excited as I am a hot mess.  It is so hard to leave.
If it were not for work, I probably would never willingly leave my girls, especially not for a whole week. BUT, I consider myself lucky because it has taught me how important it is to leave sometimes.
Being a mom is exhausting, this is not news. I don't care if you are working mom, stay at home mom, if you have one kid or five, whatever, it is exhausting.  My two year old is in a rough sleep/emotional phase right now, so there are some nights we don't get a ton of sleep, and some days where she is on emotional roller coaster of crying and tantrums all day long.  It is hard stuff. Since having our second little girl, Maeve, my husband has had to travel a lot for work, so there are many weeks that aside from my mom watching the girls during the day while I am working, that I am alone.  This has taken a toll on my emotional health a bit.
I have dealt with depression much of my life, BUT I am also proud to say that I have mastered how to keep it at bay and stay on top of my emotional health..until recently. Postpartum depression has hit me pretty hard since having our second baby and am still trying to wrangle it. Some days I wake up anxious, sad, angry… and I go to bed, anxious, sad and angry.  It doesn't matter if it has been a perfect day, I am constantly fighting off tears and anger all at the same time. These feelings are so overwhelming they make it hard to breathe some days.
I AM a happy person, I do love life and I LOVE being a mom. Yet, the internal struggle I have can still get the best of me. Being on this work trip has reminded me how important it is to step away.
Being away from my family is hard, but it also reminds me who I am.  I can just be Jill. I can breathe. I have so much more space in my brain to think and reflect.  I am not bouncing from one thing to the next and collapsing at the end of the day.  As Moms, it seems selfish to leave, but when you think about it, it can be selfish to NOT to leave.  My children and husband do not benefit from my presence if I am tired, emotional and angry.  They benefit from me being positive, energetic and present with them, which is who I TRULY am. And I cannot be that person if I don't give myself a break sometimes.
Maybe you feel the same way I do but still can't bring yourself to leave. But know that It does not have to be an overnight trip, just taking any time for yourself is crucial. I am not talking sitting in the bathroom on your phone while your toddler bangs down the door (what- that doesn't happen to you?).  I am talking about taking time to do things that bring you joy, taking time to breathe in nature, to dis-connect, sip coffee or eat slowly, and taking time to just let your mind wander.  I believe the single most important thing you can do as a parent is take care of yourself physically and mentally.  I know it is hard, but again, your family does not benefit from you being a martyr and doing it all, they benefit from you being the best you. So if you have lost yourself a little like I have, take some time to do that.  You won't regret it.
I finish this post as I am waiting in the airport for my flight home.  On the way here I was so excited to just be able to sleep all night, now as I begin my journey home, I literally am hoping one of my girls wakes up in the middle of the night so I can snuggle them.  Motherhood man, it is so bizarre isn't it? No wonder husbands think we are crazy 😉
You May Also Like
April 3, 2020
June 8, 2018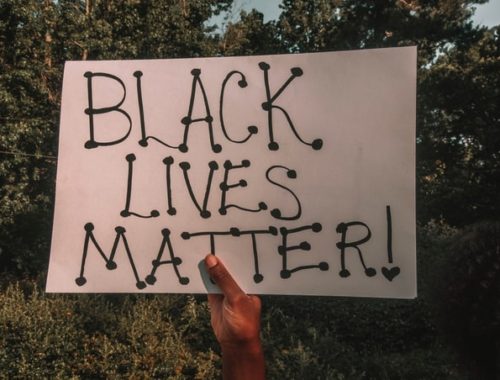 June 5, 2020